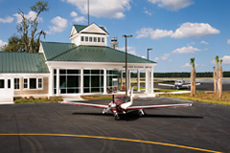 Airport Business Solutions offers a wide range of services to airports. Our unique approach to problem solving has assisted airports of all sizes and types to be more efficient, competitive, and financial sustainable. Some of the services that we offer our airport clients include:
Rates and Charges Analysis
Rates and Charges Policies
Minimum Standards Development
Development of Airport Rules and Regulations
General Aviation Airport Business Plans
Leasing Policies
Lease Analysis and Negotiation
Leasehold Valuation
Going-Concern Business Valuation
Aviation Equipment Valuation
Financial Self-Sufficiency Analysis for General Aviation Airports
RFP Development and Evaluation
Expert Analysis/Valuation of Non-Aviation Airport Properties
Market Rent Studies
Market Assessments
Operational Assessments
Cargo Market Studies
Litigation Support and Expert Witness Testimony
Interim Airport Management Services
Line Service Training/Training Manuals/Training Programs
Strategic Business Management Planning
Grant Application Assistance
Air Show Development and Management Analysis
General Airport Property Management Consulting
For more information, email Michael Hodges or call (813) 855-3600.