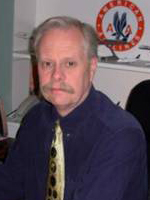 Randy D. Bisgard

Randy D. Bisgard operates Airport Business Solutions' Denver, Colorado office and offers the Company's clientele over 30 years of diverse experience in the aviation service industry. Randy has a wide range of expertise in ramp operations, advertising/marketing, site and facility planning, FBO facility design and construction, FBO security audits and training, cargo/airline ground handling analysis and training, and line service/customer service employee training programs.

Prior to entering the consulting world, Randy has held positions with such nationally recognized FBO chains as Combs Gates and Jet Aviation of America. At Combs Gates, Randy was responsible for all marketing and advertising programs for the growing chain of operations, including media advertising, brochures, collateral materials, direct mail, and trade show activities. At Jet Aviation, he directed the national marketing campaign for the entire chain and monitored the development of their Denver location, and was also responsible for several facility development projects, including site and space planning, terminal design, hangar development, ramp improvements, and construction management. Randy subsequently utilized this experience to assist in the design and construction of several of the country's most highly recognized FBO facilities.

Randy was the developer of the original Professional Line Service Training (PLST) program which was used by Combs Gates to expand its operations in the 1980s. He later directed the complete redevelopment of the PLST and the start-up of a new training organization: Aviation Training Institute (ATI). Used by hundreds of aviation service organizations around the world, ATI-PLST was recognized as the premier line and customer service training program in the industry. The ATI-PLST program was subsequently sold to the National Air Transportation Association (NATA) who incorporated it into their Safety 1st Program. Because of Randy's involvement with the development of the original program, he developed the "GA Security" module to supplement the Safety 1st Program, and is currently updating the program for NATA in its conversion to a web-based program.

Prior to joining Airport Business Solutions, Randy was responsible for designing and developing a new employee safety orientation program as the Director of Training for Integrated Airline Services, a nationwide chain of 24 airline and cargo ground handling locations. As such, he also offers extensive knowledge of the cargo handling industry. In addition, through Randy's complete knowledge of the line and customer service industry, he has assisted numerous FBOs throughout the United States with on-site training in a variety of areas.

Randy is an active member of several professional trade organizations including the American Association of Airport Executives, American Society for Training & Development, National Air Transportation Association, and National Business Aviation Association.